Today's post is all about affordable statement coats. When it gets too cold to rock bare legs or cool girl blazers, I like to turn to fun coats to spice things up. A statement coat is such a great way to showcase your personality while staying warm in the winter months.
While statement coats are super fun and a must in your closet, they can get a little pricey. And as much as I want to spend my whole life wearing this gorgeous blue statement coat, it just isn't practical for me to spend more than *maybe* $200 on a coat at this point in my life. Maybe in a few years, I'll be in a different financial position and rock all the luxury coats! But for now, I am all about affordable statement coats.
I've put together a list of the best affordable statement coats from around the web that are available right now. You won't believe the prices on these! All coats are under $200 and a good number of them are under $100. This list is truly your one-stop shop for affordable, classic, feminine statement coats!
Winter White Statement Coats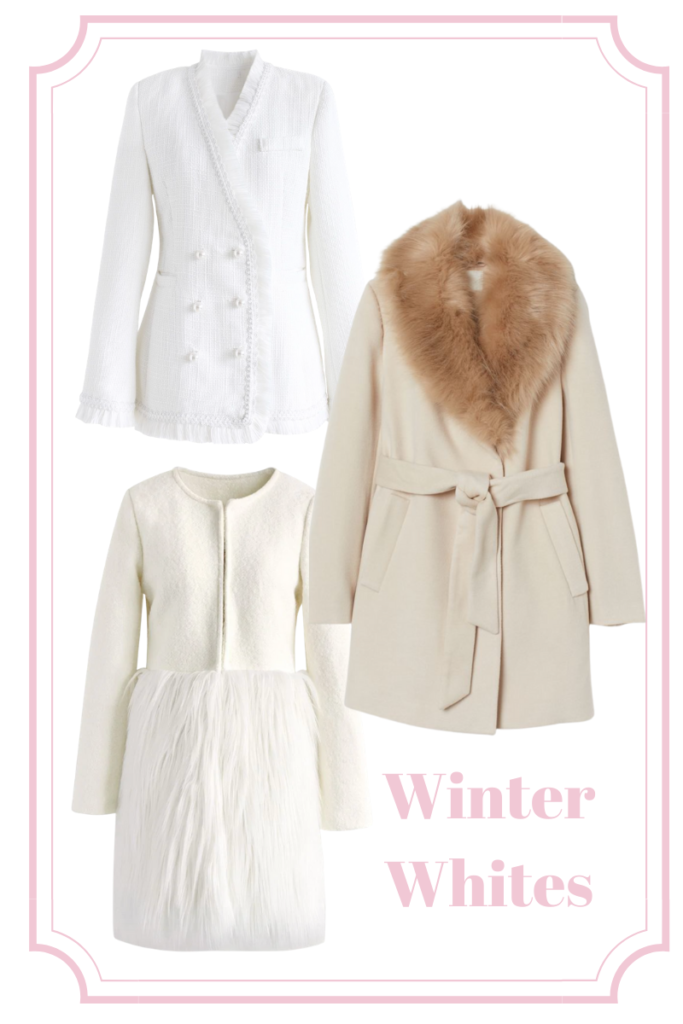 Warning: I am a HUGE winter white fan. Get ready for lots of winter white outfits now that we are past the holidays. I love light neutrals year-round, but there is something extra special about a crisp white outfit in the wintertime. These affordable statement coat options are perfect for anyone who is wanting to rock a winter white look without shelling out too much on a coat.
While I can't pick a favorite, I have to say I'm slightly partial to the white blazer option. You could honestly wear this year-round since it isn't overly warm! This frock coat with a feathered skirt is so perfect for any winter bridal activities, too!
Pastel & Pink Statement Coats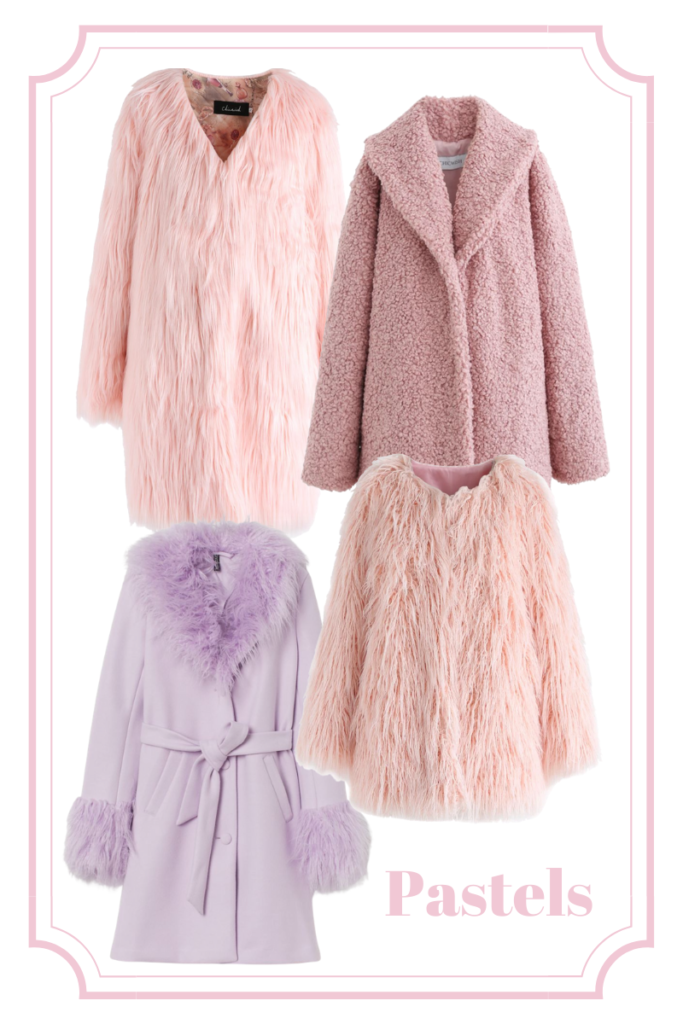 My favorite coat I own (shhhh, don't tell my other coats) is this bright pink coat I bought a few years ago. There is something so fun and special about a bright, unexpected coat! Any of these pastel coats will put a smile on your face every time you wear it.
Neutral Statement Coats

Not sure if you're quite ready to rock a pastel purple coat, but still looking for a gorgeous statement piece that isn't black? Check out these neutral, affordable statement coats! All of these coats definitely make a statement, but they're so wearable that you won't have to think twice about styling them.
Plaid, Tweed, & Houndstooth Statement Coats

Calling all grandmillennials, these tweed and houndstooth statement coats are for you! these classic coats will last you for a lifetime and never go out of style. Add these to your closet and you'll look chic and timeless forever!
Black & Faux Fur Statement Coats
black faux fur coat ONE // TWO // THREE
There is nothing quite like a black and faux fur coat. These statement coats are all so well priced and will be a closet staple for years to come. The wrap feature ensures they are flattering and the faux fur adds a fun, glam touch. These definitely aren't your boring black coat, that's for sure!