Hi friend! Today I am sharing a bunch of Amazon Prime Easter dresses.
If you are anything like me, you have likely left finding a dress for Easter until the last minute…once or twice ;). If we are two peas in a pod, well, you're in luck! I have put together a list of cute, comfortable, stylish dresses for Easter.
While all these dresses are adorable, timeless, and perfect for Easter, the best part is that all of these are available on Amazon Prime! They will be at your door in just two days! Honestly, you can't beat that.
yellow dress | white puff sleeve dress | green shirt dress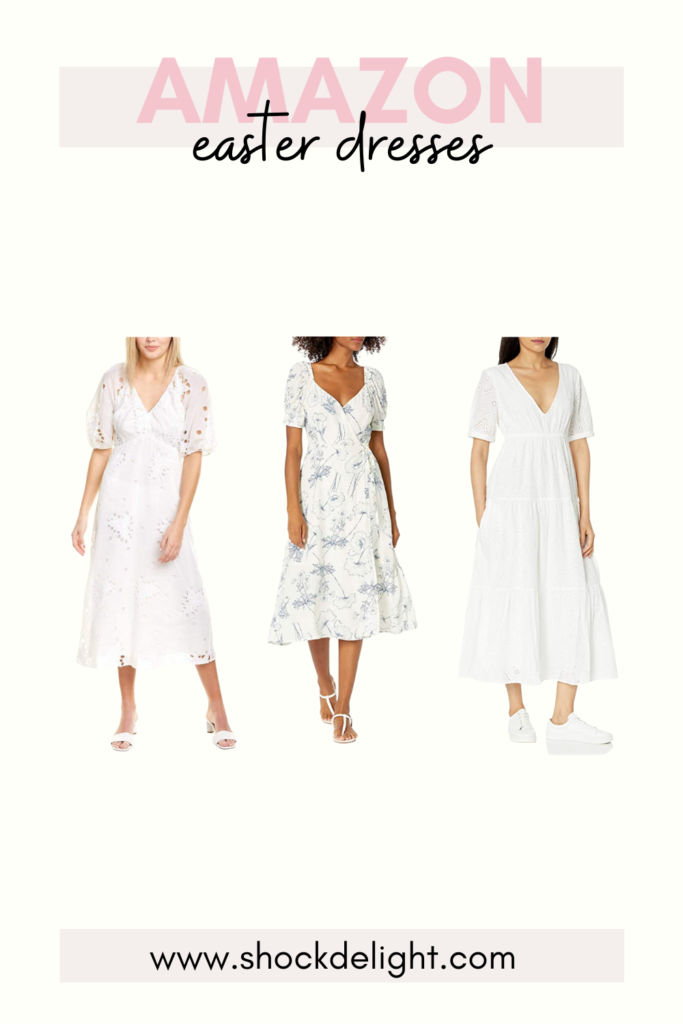 white eyelet dress | toile midi dress | white tiered maxi dress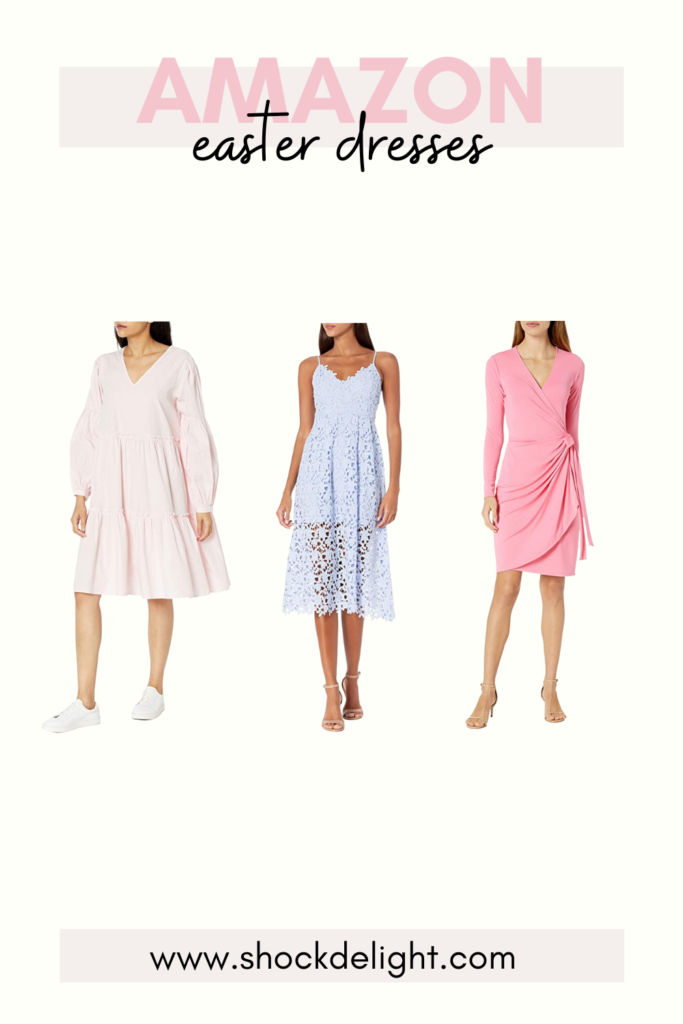 pink tiered dress | lilac lace dress | pink wrap dress
yellow floral dress | green floral dress | yellow smocked dress
lilac lace dress | sleeveless shirt dress | striped blue dress
LOOKING FOR MORE? TRY ONE OF THESE…
This post contains affiliate links. Thanks for your support!