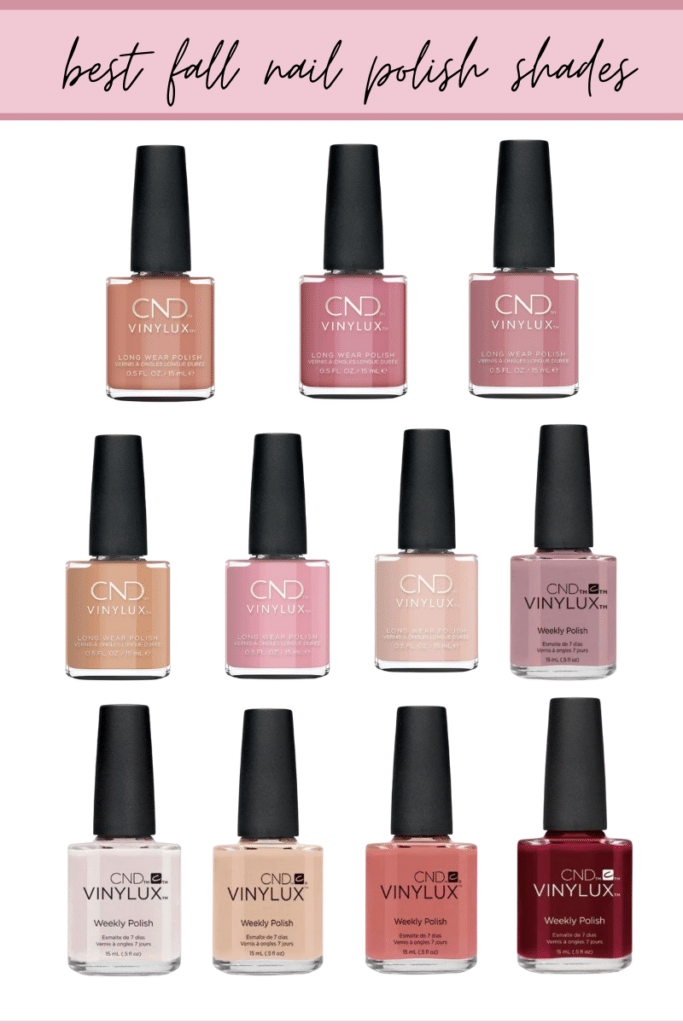 Today I'm sharing some of the best fall nail polish shades! Autumn is the perfect season to break out the warm-toned nail polish shades. I like to wear a neutral or pink year-round, and fall and winter are when my love for nail polish really shines.
However, if there's one thing I hate, it's chipped nail polish. If you're like me and are super hard on your manicures, I recommend checking out the CND vinylux range. Unless I absolutely love a color from another brand, I will pretty much exclusively use CND polishes. They seriously last for at least a week and the color doesn't fade!
For a salon-worthy manicure, I recommend using the CND polish, CND top coat, and Seche Vive gel effect top coat on top. I find this results in the longest-lasting, shiniest manicure.
I have built up quite a collection of CND over the past couple of years and can't think of a single negative thing to say about them. Some of my favorite autumnal – and year-round! – nail polish shades are above. Let me know which one is your favorite!