Happy Wednesday, friends! Today I want to share something I'm really passionate about – finding the best Christmas statement earrings! I've recently branched out from exclusively wearing pearl earrings. It has been so much fun! I started with hoops, and now I'm wading into statement earring territory.
It all started with this pair of earrings. I saw them on Amazon and I just couldn't help myself. They are just so cute! My thought was that they were inexpensive enough that I wouldn't mind wearing them just for holiday pictures or on Christmas day. Well, I'm actually obsessed with them and will probably wear them all the time. Not only that, I've caught the bug and officially need all the Christmas statement earrings I can find!
I think statement earrings – particularly holiday-themed ones – are just so fun. It really brightens my day to see them in the mirror. I started doing some research on the cutest, affordable, high-quality earrings, and y'all, I went down a major rabbit hole. I think the easiest way to share these is to break them into categories, so here I go!
Earrings for the Traditionalist
If you're anything like me and are worried about feeling silly in earrings that are too much of a statement, I have the perfect statement earrings for you! These gold-toned earrings are lightweight and look elegant and timeless. They're just Christmassy enough without screaming "Christmas!!!!!"
You could easily get away with wearing these pairs all holiday season and no one would bat an eye. If you want to dip your toes into statement earrings, start with these!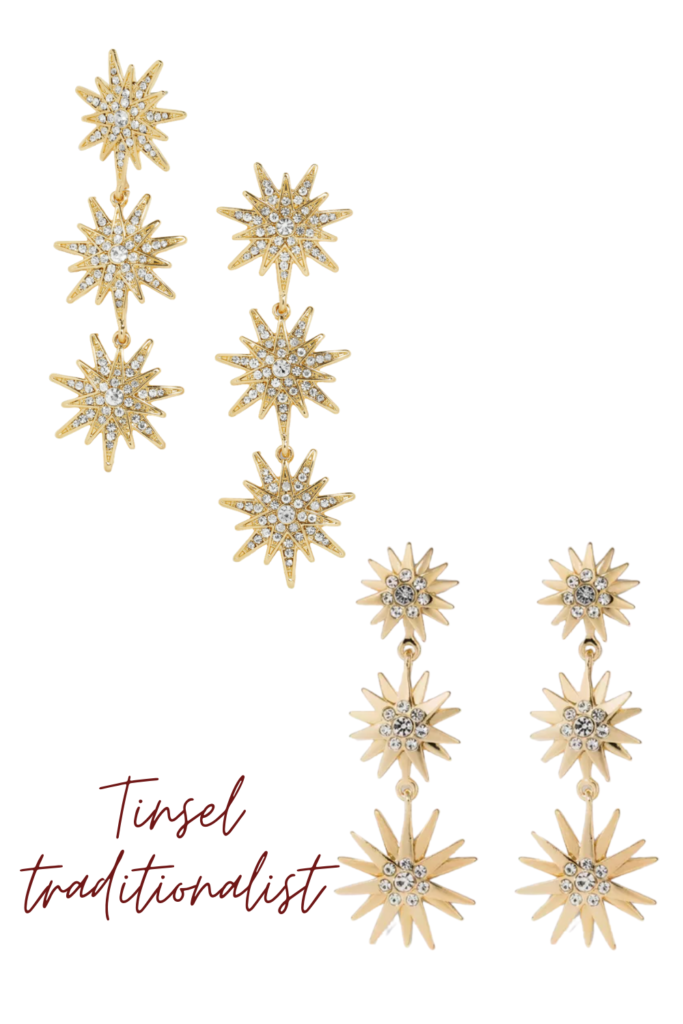 For the Holiday Greenery Lover
If garlands, Christmas trees, and wreaths are totally your thing – and especially if you work with plants! – I highly recommend these adorable Christmas tree and greenery earrings. These earrings are so fun and festive.
I find the darker green earrings also look pretty subtle and won't turn too many heads, but at the same time they still definitely make a statement!
Earrings for the Santa Enthusiast
Are Santa and Mrs. Claus your favorite couple? I have the earrings for you! These Santa and Mrs. Claus earrings are so fun and festive. These Christmas statement earrings are loud and fun, and will definitely get noticed!
I love how prominent the red is in the earrings. This will be super flattering for all skin tones. Flattering Santa Claus statement earrings? You heard it here first, folks!
Santa's Head // Mrs. Claus // Santa
For the Holiday Partier
These earrings just scream "life of the Christmas party" to me! These bright and fun earrings are the perfect fun holiday statement.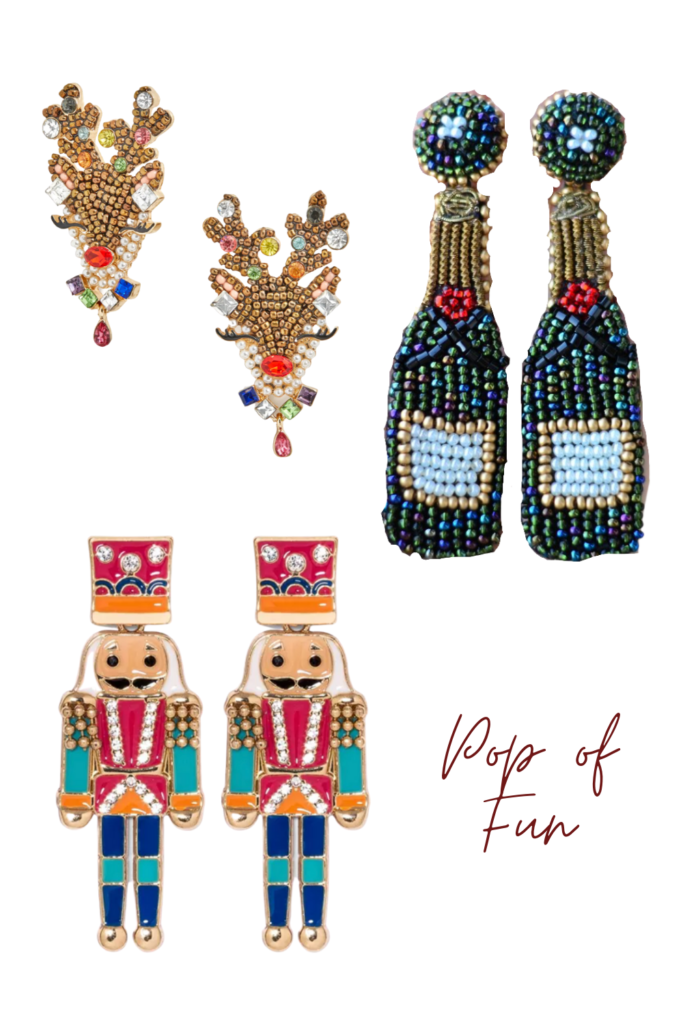 Reindeer // Champagne // Nutcrackers
Earrings for the Quirky Legend
These quirky Christmas earrings are some of my favorites! I love how non-traditional these earrings are. They're perfect for the cat, llama, and Christmas vacation enthusiast. These are a fun, quirky addition to any holiday outfit!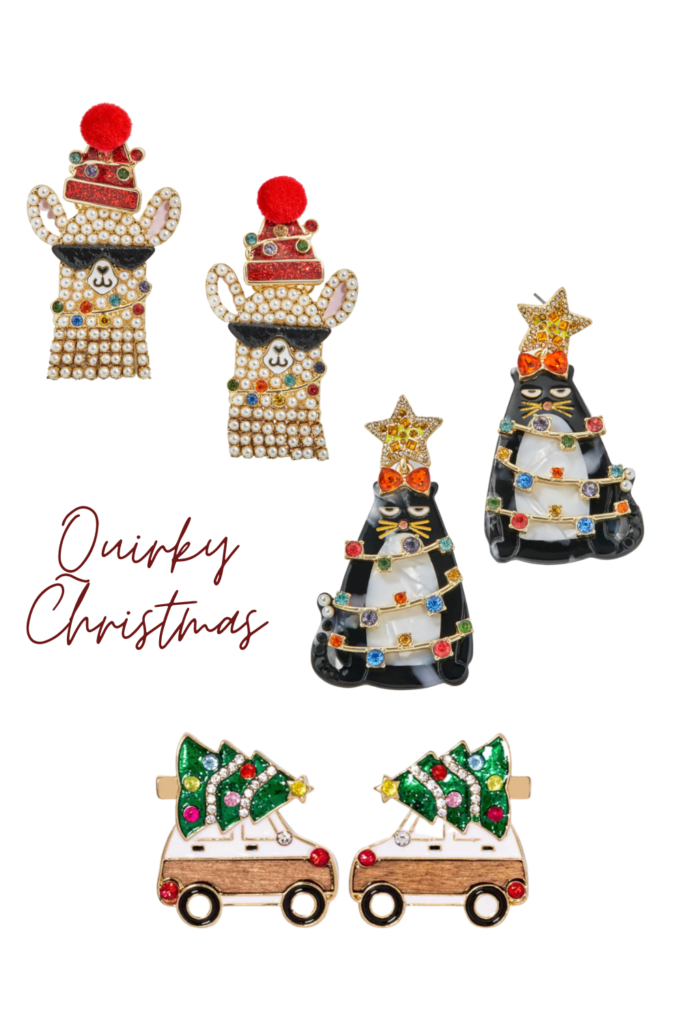 Llamas // Cats // Christmas Vacation
What's your favorite kind of holiday accessory? Are you an earrings fan like me, or do you prefer to show your holiday cheer with necklaces, sweaters, or something else entirely? I'd love to know!
You can shop all these finds and even more Christmas statement earrings in the links below!

Are you caught up on all my recent posts? If not, start here!
This post contains affiliate links. Thanks for your support!