Hi, friends! Today I'm sharing some cozy holiday outfit ideas!
All pieces I'm sharing today are currently 40% off at one of my favorite retailers! I've actually never seen them have 40% off in-season clothing before, so strike while the iron's hot!
Without further ado, let's get into the pieces!
Cozy & Cute Holiday Looks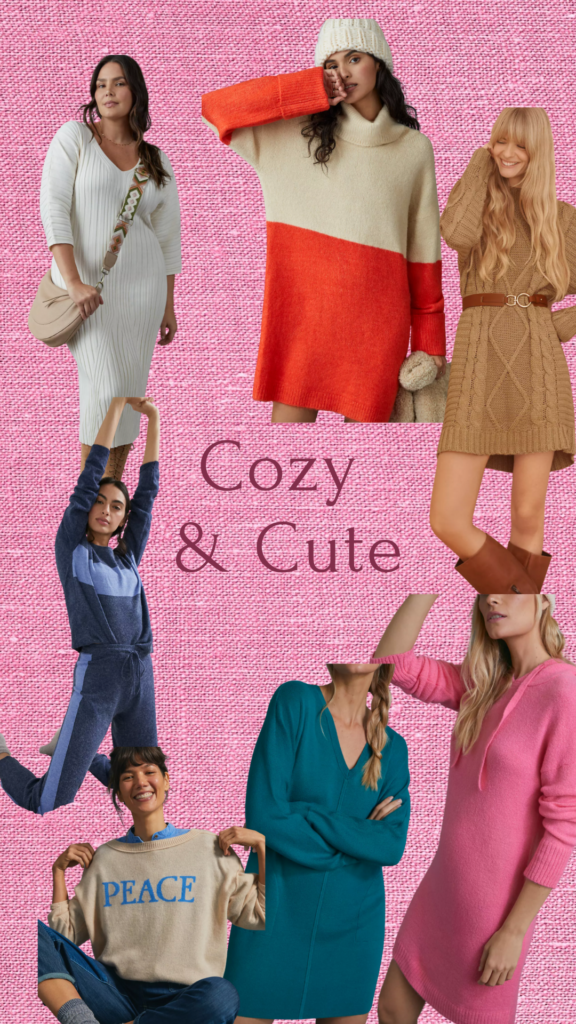 click below to shop!

This is the year of cozy-chic, and I am here for it. These sweater dresses would be perfect for celebrating the holidays. You will look perfectly put together while still feeling cozy and comfortable! The best part is, any of these pieces would easily transition to a work-from-home look, too! We love a versatile piece!
Holiday Glam

click below to shop!

If you want to feel a little glam this holiday season, check out these dresses! They are flattering, effortless, and so. glam. You'll definitely be the celebrity of the family in any of these pieces! I think that forest green corduroy number is calling my name…
What's your favorite go-to holiday look this year? Are you going cozy, glam, or somewhere in between?
Looking for a gift for someone in your life? Check out my gift guides below!
This post contains affiliate links. Thanks for your support!