Today's post is all about creamy spring home decor! Every spring (every season, if I'm being honest), I find myself wanting to refresh things around my house. Maybe it's because I never really "finish" a living space, so I am always thinking about how I can switch things up and make it more functional, cozy, inviting, etc., or maybe it's because I harbor a secret desire to give Home Goods all my money! We may never know!
Over the years, I have found that my favorite way to decorate is to add things in slowly. That way, I can feel out what I really want in a space, what works with what I already have, and what I have the space for. I honestly had nightmares about packing up my college dorm room (I brought WAYYY too much stuff) and never want to have too many things ever again. Also, this justifies years and years of Home Goods trips, rather than just buying everything at once. Where's the fun in that?!
Next on my list? Adding in some metals, creamy whites, and soft, homey touches. I might even add a bar cart, who knows!
Below are some of the things I'm eyeing for this spring. All of these items will work year-round, but the soft colors really make me think of springtime!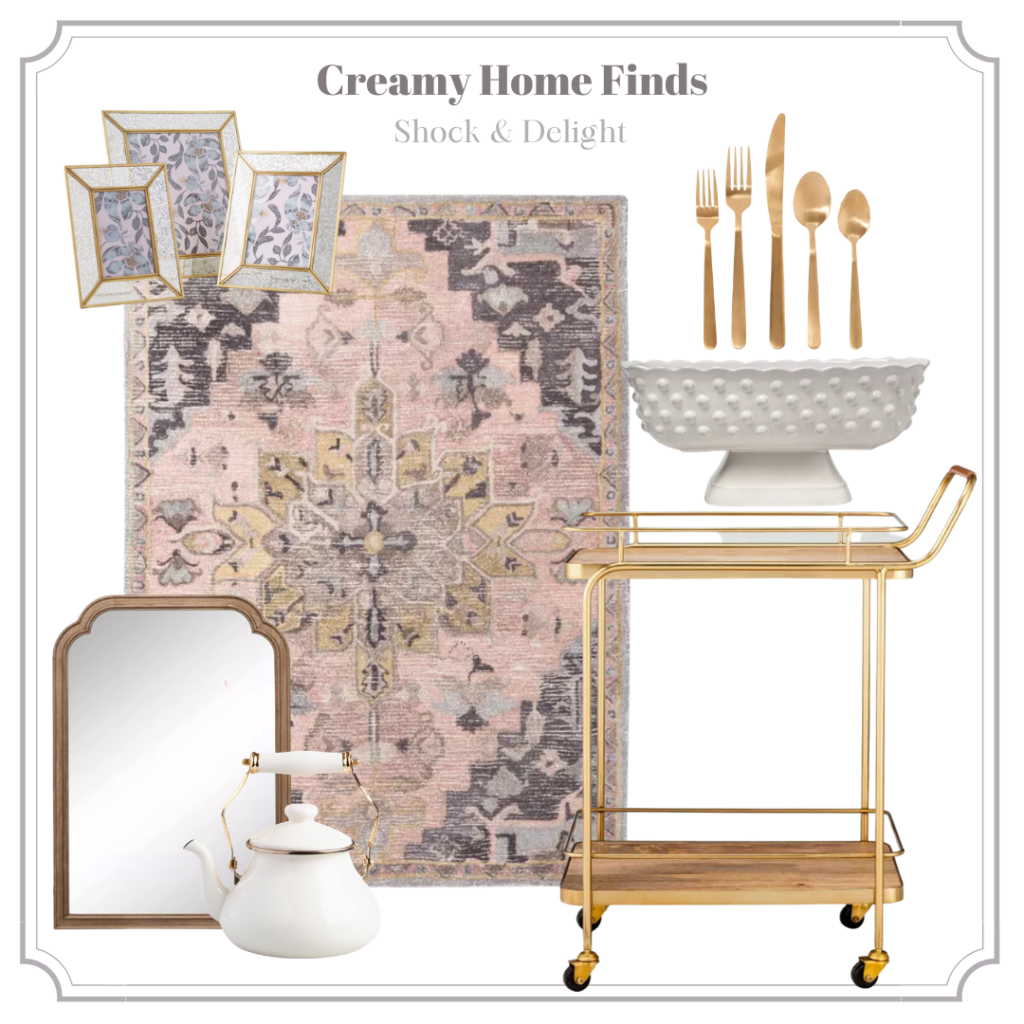 MERCURY GLASS PICTURE FRAME // PINK AREA RUG // GOLD CUTLERY // FRENCH COUNTRY MIRROR // IVORY ENAMEL TEA KETTLE // WHITE DECORATIVE BOWL // WOOD AND GOLD BAR CART
LOOKING FOR MORE? TRY ONE OF THESE…
This post contains affiliate links. Thanks for your support!