If you know me, you know that I am absolutely obsessed with my dog, Daisy. One of my favorite things about having a dog is getting to pick out the cutest dog bandanas for her to wear. Daisy absolutely loves wearing bandanas! Everyone fawns over how cute she looks when she wears a bandana, which might have something to do with it, lol. Today, I'm going to be sharing some of the cutest fall dog bandanas I've found online!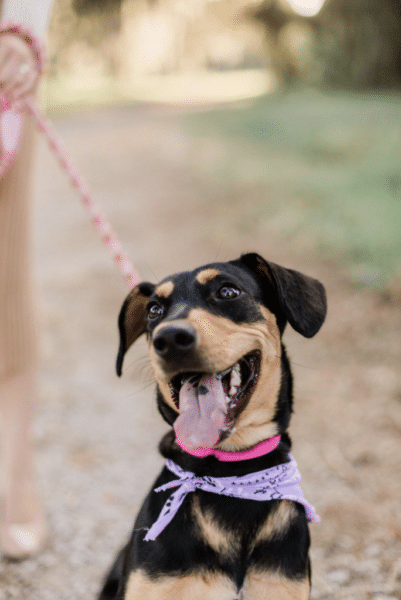 I never thought I would be a dog bandana kind of dog owner. However, Daisy's old groomers would give her a new bandana every time she went in for a bath, and I just couldn't get over how precious she looked! Since we have moved, we've been giving her baths at home, so she needed a new bandana hook-up.
I got her a precious, seersucker bandana for the summer, which she has worn well into the beginning of fall. Now that we're barrelling towards mid-October, it's time for a bandana upgrade. I've been browsing bandanas for her lately and some of the options available are just too cute. I mean, anything on dogs is adorable, but pumpkin/turkey/plaid bandanas? TOO CUTE.
Check out this widget to see where you can find some of the cutest fall dog bandanas for your pets!

Are you caught up on all my recent posts? If not, start here!
This post contains affiliate links. Thank you for your support!