Hi friend! Today's post is all about sophisticated floral styles for spring 2021.
Now, if you aren't following along already, definitely head over to my Instagram to check out some amazing floral styles!
I am doing a fun styling series with some great girls this week and we are all sharing our favorite floral finds. You can see how styled one of my favorite dresses for both work and casual wear, and I think you'd really like the way it turned out!
I love incorporating floral pieces in all seasons, especially spring! However, that wasn't always the case…
Can You Look Sophisticated in Florals?
You wouldn't be able to tell by my current floral obsession, but I actually went through a few years where I absolutely *hated* all prints. Seriously! You couldn't pay me to wear anything floral print.
I wanted to look chic and sophisticated, and I felt like most florals looked cheap and thrown together. If you also feel like you can't wear florals and still look sophisticated, then this post is definitely for you!
How to Look Sophisticated in Florals
The key to looking sophisticated in florals is to choose tailored, elevated silhouettes and smaller floral prints.
In my opinion, the easiest way to make a floral print look elevated and chic is to choose a piece that does not have too much movement and is fitted to your body. This helps avoid the "forever 21 sister wife" look that some floral dresses can have.
If you aren't a fan of tailored fits or generally prefer styles with more movement, sticking to a smaller printed floral will be the key to ensuring that your styles look sleek and sophisticated!
Sophisticated Floral Workwear
A "quick trick" to make any floral style in your closet look more sophisticated is to add a fitted jacket over top.
I have a gorgeous white linen blazer that I love to wear with my larger floral prints if I am dressing them up for the office. Adding a fitted, longline blazer to a floral maxi dress is like the "white coat effect" at the doctor's office. Have you ever felt like your doctor was dressed sloppily or unprofessionally? I know I certainly haven't! Even if they are just rocking scrubs, adding the long white coat automatically makes a doctor look put together and authoritative.
If you aren't quite ready to rock a white blazer, or you work in a doctor's office and don't want to look like you're impersonating a physician, really any longline blazer will do!
You can choose any fabric for your blazer, but I recommend opting for linen or a similar fabric. Since most dresses have a lot of movement, you don't want to choose a fabric that will be overly stiff and look out of place. A linen blazer will add the perfect tailored effect without making your outfit look disjointed. You want to look like you're wearing an intentional outfit, not like you threw a blazer over your dress as you were walking out of the house!
Spring 2021 Sophisticated Florals
I put together a round-up of some of my favorite sophisticated floral styles for you! These pieces are perfect for work or play. Whether you want to look chic for a casual day at the beach, are trying to bring some fun to your work wardrobe, or want to look chic and elegant at a summer wedding, there is something here for you!
tiered green floral print dress | yellow floral print dress | green floral wrap dress
pink floral maxi dress | multicolor floral dress | white foral wrap dress
blue and white floral crew neck dress | toile dress | blue and white faux wrap dress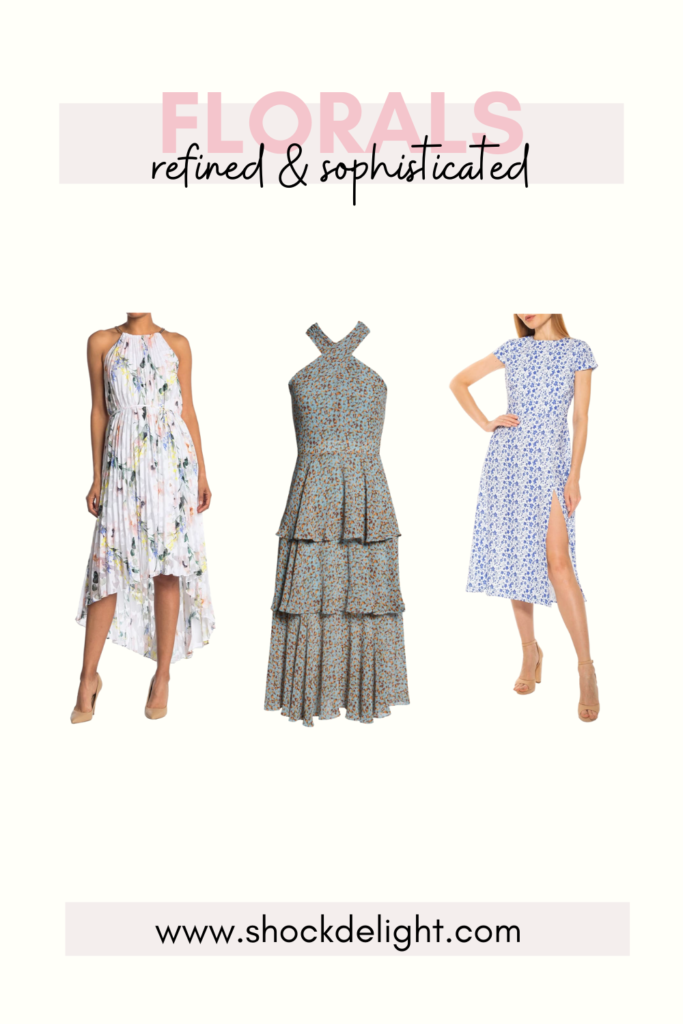 elegant floral high low dress | criss cross neckline floral midi dress | blue and white crew neck floral dress
floral hoop drop earrings | floral drop statement earrings | gold floral studs | white floral studs
blue floral face mask pack | pink floral face mask pack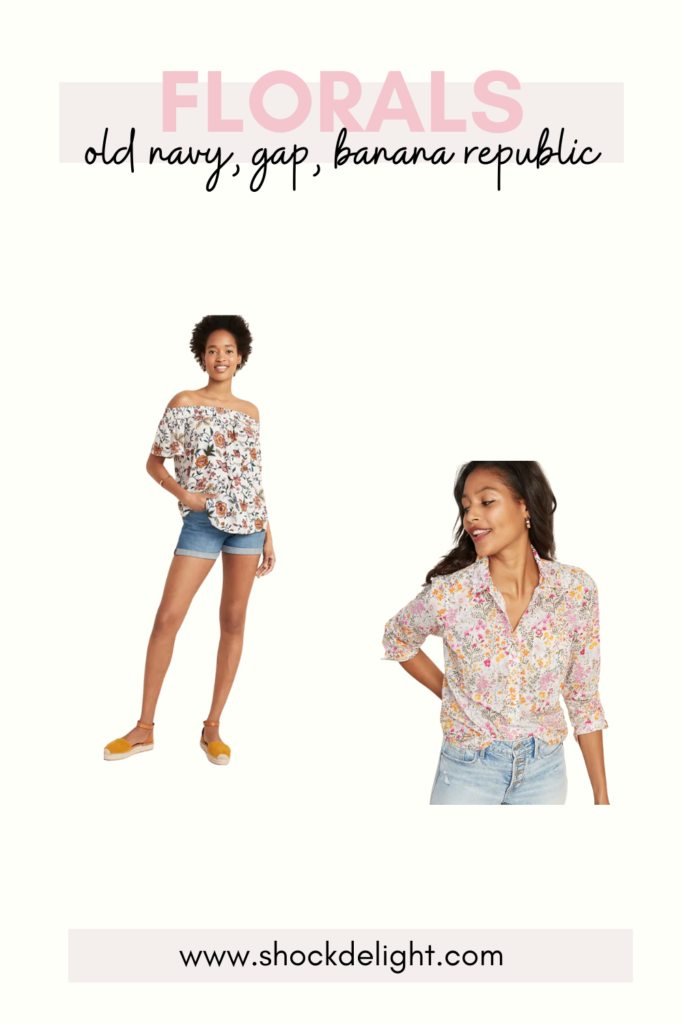 off the shoulder floral blouse | multicolor floral shirt
blue and white floral blouse | smocked floral top | daisy floral blouse
lilac and white cami maxi dress | blue and white floral blouse | blue and white tiered midi skirt | blue and white midi dress
peach floral maxi dress | green floral maxi dress | blue floral maxi dress
navy and white floral wrap dress | black and yellow faux wrap blouse | black floral bikini top | black floral silky dress
green floral faux wrap blouse | green floral sleeveless blouse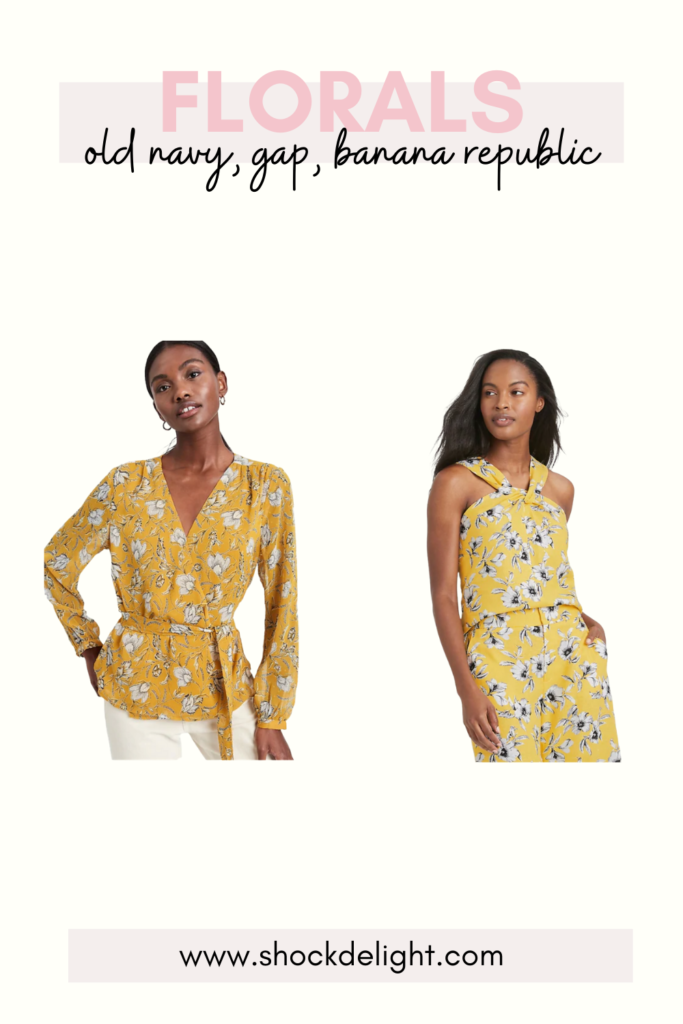 yellow floral wrap top | yellow floral halter top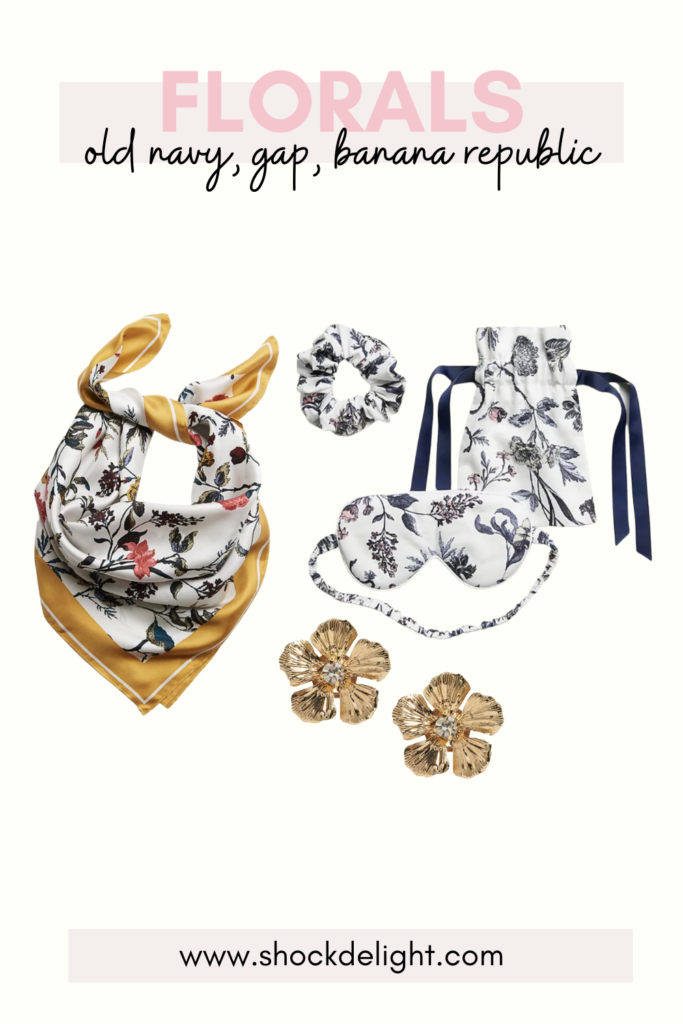 silk floral scarf | floral eye mask and scrunchie set | gold floral earrings
LOOKING FOR MORE? TRY ONE OF THESE…
This post contains affiliate links. Thanks for your support!