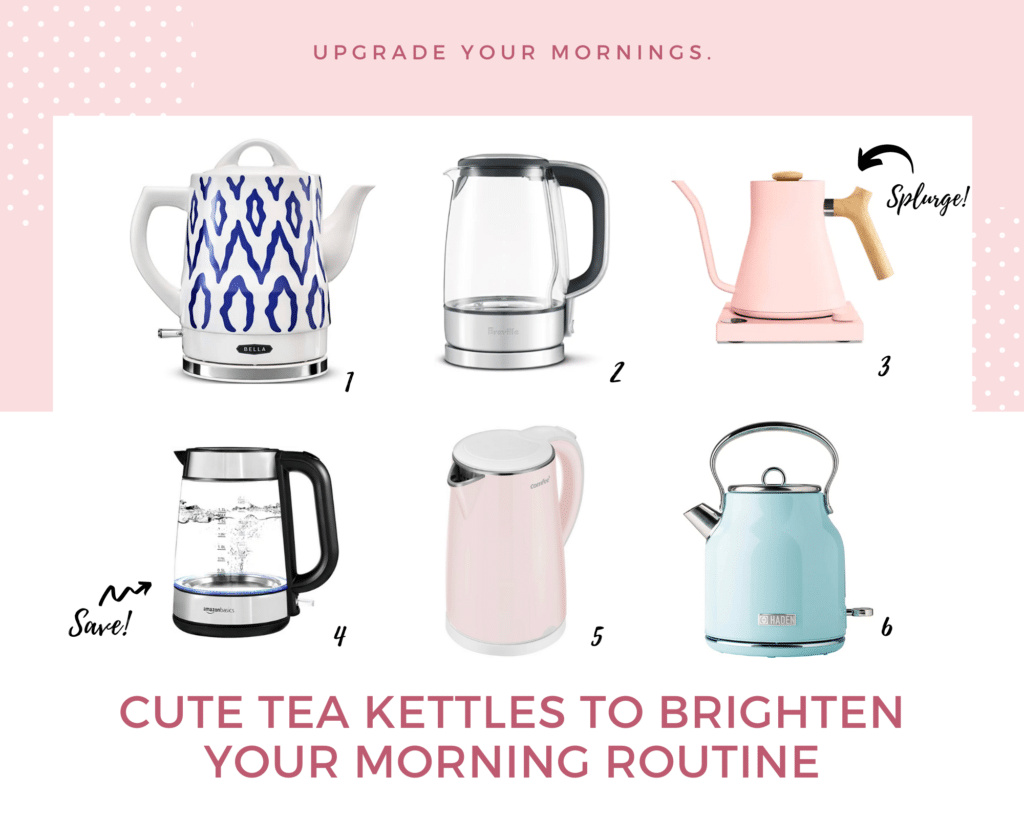 The first few minutes after I wake up can really set the tone for the rest of my day. Usually, I stagger over to my breakfast beverage station and impatiently wait for my water to heat up so I can make a tea or coffee before really starting my day.
I never really used to think about my set up beyond making it as efficient as possible. However, the combination of spending *all* of my time at home for the past few months and moving to a new place made me rethink the whole set up.
Something that gets the job done is GREAT, but having an aesthetically pleasing space be the first thing I see (and stare at and pray to until it makes my elixir of life) every morning has been really brightening my days. I ended up going with an option that looks exactly like number 2, but it is sadly no longer available. My rationale was that since we have a small kitchen space I didn't want to add anything that would take up too much visual space on the countertop. Plus, I knew I would want to add a few other pops of color to our kitchen and I didn't want to have to commit to a color scheme right away. It's also mesmerizing to watch the water boil through the glass – I can't get over it!
I wish I could have ALL of these options, which is why I thought I'd put together a few of my favorites. The best part is that you can find all of these on Amazon!
I'm still working on figuring out our space and finalizing our color scheme. Let me know if you'd be interested in seeing more kitchen ideas!