Valentine's Day is right around the corner, and I've found all the Valentine's Day self-care essentials you need!
It goes without saying that Valentine's Day can carry a lot of pressure. Everything is expensive! Stop trying to make heart-shaped jewelry happen! However, whether you're single, coupled up, or just a big fan of discount candy and all things feminine, there is always a way to find a little joy in Valentine's Day celebrations.
One of my favorite ways to enjoy Valentine's Day is to indulge in all things self-care. Bring on the rose essential oils, rose-colored nail polish, and actual roses. I'm ready.
Valentine's Day self care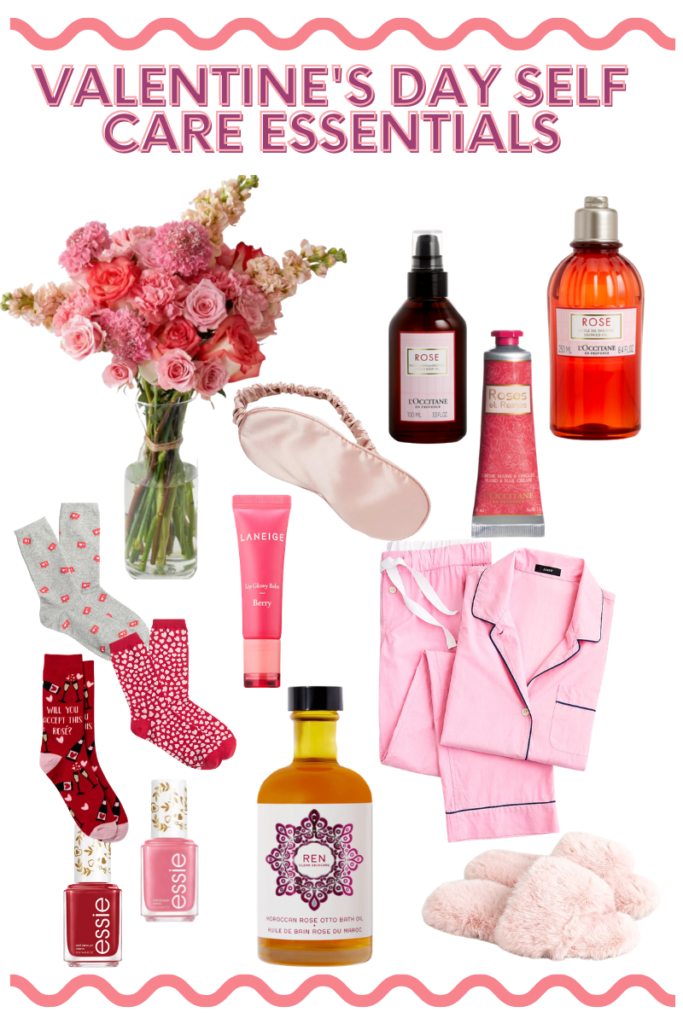 Fresh cut flowers are one of my favorite things on earth, but I tend to save them for special occasions since they can add up. This bouquet is the perfect indulgent gift for yourself (or your significant other!). It will brighten up any space.
As I mentioned previously, I love all things rose. This is my absolute favorite line of rose items, as it makes me feel like I'm at some charming countryside spa instead of in my window-less office. Whether it's the budget-friendly hand cream or the largest possible size of their rose oil, anything from this line will instantly make you feel at ease. If you have a bit more time on your hands, give this bath oil a try for the ultimate spa experience. Once you're done relaxing, use this ultra-affordable 100% silk mask to help you get your beauty sleep.
No matter how you spend your valentine's day, make sure to incorporate some self-care!
LOOKING FOR MORE? TRY ONE OF THESE…
This post contains affiliate links. Thanks for your support!