Welcome to a new series called Wish I Was Wearing! One of my favorite ways to spend my free time is dreaming up outfits I would wear if I was in certain situations. I thought I would make it into a semi-regular series in case someone happens to be going on a relevant adventure, or if you just want to enjoy some outfit inspiration!
Currently, I am majorly wishing I could go to the beach. My family used to go to Destin, Florida, almost every summer and I think it is the perfect beach town. I don't think a summer beach trip is in the cards for us this year, but that hasn't stopped me from browsing cute swimsuits and dreaming up outfits that can go from beach -> restaurant ->exploring around town. This outfit pretty much sums up exactly the kind of classic, beachy look I would go for if I was on a beach vacation.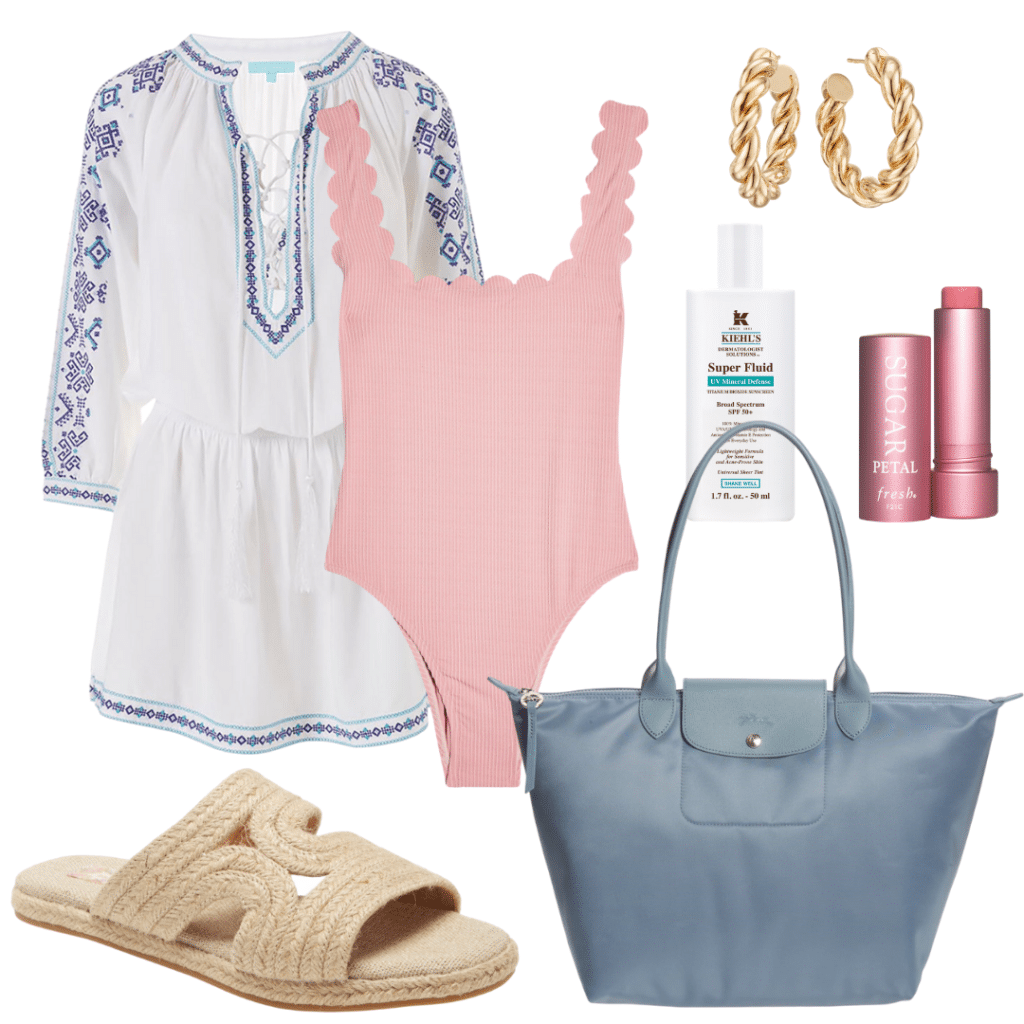 Cover Up | Swim Suit | Earrings
Sunscreen | Lip Balm | Sandals | Tote
Do you have any late summer beach vacations planned? Let me know in the comments below!