Happy Thursday, friends! On today's Wish I Was Wearing post, I wanted to share five mock neck sweater outfit ideas.
I'm super into mock neck sweaters right now (blame Bly Manor), and I couldn't resist this $10 number from H&M. This sweater looks amazing and the price is almost too good to be true (a $10 in-style sweater?! in the fall!?!).
No matter the price of an item, I always try to imagine four different outfits I could wear it with before I click "add to cart." This keeps me from spending money on something that doesn't really fit in my wardrobe. You may think $10 is a low price to think about too much. However, if you're an online shopping/Amazon addict like me, you know how quickly $10 here and there can add up!
This sweater is so versatile, I could probably plan a million different outfits with it, But I decided to just stick to just five mock neck sweater outfit ideas. These outfits all have slightly different vibes, but I love them all so much! I wish I could wear them all at the same time, lol.
Tennis Skirt Style
Tennis Skirts are one of my favorite 2020 trends. They look super cute, are easy to style, and they have all the comfort of athletic shorts without having to worry about if they're riding up your butt! I also love how you can dress them up for a sporty chic athleisure look, or go full slug and still look cute and comfy!
Classic Workwear
In case you haven't noticed, camel and black are pretty much my go-to work colors. They are just so easy and chic! This outfit looks very similar to one I wear to work all the time, and I always get compliments. I get compliments on wearing pants and a sweater, y'all! Like, what?! If that doesn't say world's chicest color combo, don't know what does.
Comfy Casual Chic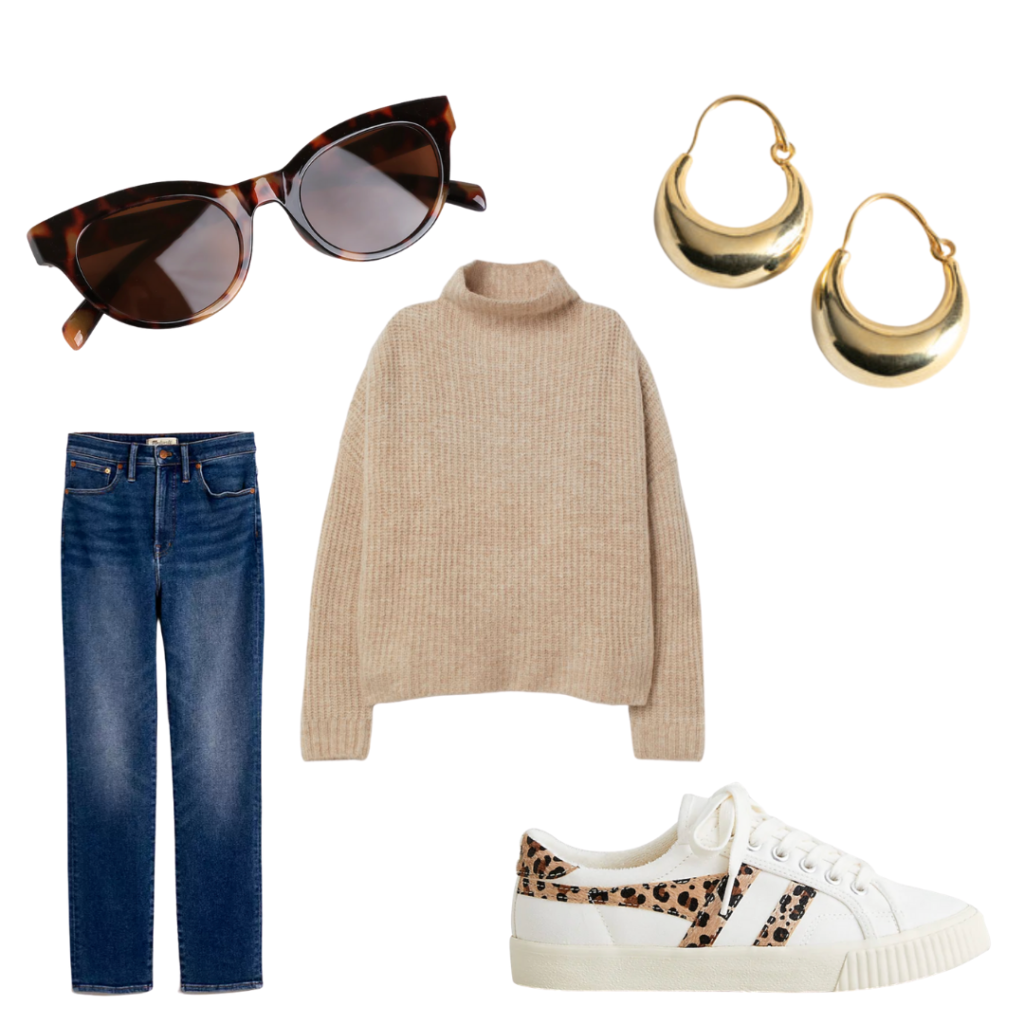 There are few things I love more than comfy, cozy, and chic style. This outfit is the perfect look for a work from home day, running errands, or really doing anything! And these sneakers?! I can't resist.
Winter Whites
I love a winter white outfit. This color combination always feels luxurious and clean to me. I would wear this elegant outfit to do pretty much anything. Honestly, I would probably even try to wear it to work!
Leather Leggings Style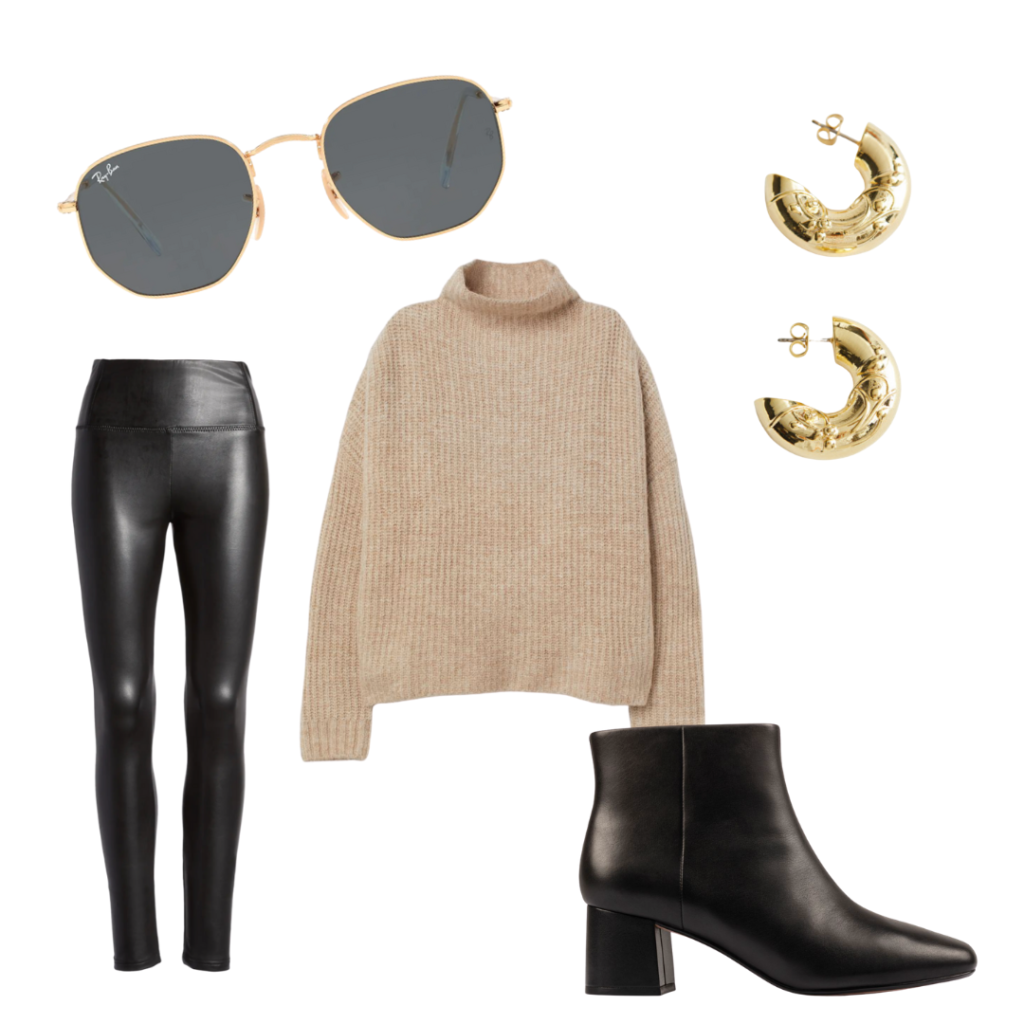 If there's one fall and winter staple I love, it's my leather leggings! I have a few different pairs and I love them all for different occasions. As a true leather legging connoisseur, I have to say this pair is way better than Spanx. If you have bigger thighs (like me!) I wouldn't really recommend the Spanx leather leggings. They stretch out and look more like just normal leggings. If you want a true leather-look, definitely try out this pair!
I hope you liked my mock neck sweater outfit ideas! I had so much fun putting these together. Wish I Was Wearing posts are one of the biggest highlights of my week. They are so fun to work on and I love imagining all the different outfit ideas.
Do you have any recommendations for pieces you'd like to see styled in different ways? I'd love to help you!
Are you caught up on all my recent posts? If not, start here!
This post contains affiliate links. Thanks for your support!