Happy Friday, y'all! Today I'm sharing a special Friday edition of a cozy, elegant outfit that you can wear for both work and play.
These two outfits were inspired by the news that I'll be venturing back into the office at least once a week for the foreseeable future. I'm excited to see other humans and have an excuse to wear fall outfits that stretch beyond my favorite sweatshirt and leggings! Will my feet be able to survive in something other than birkenstocks? I guess we'll find out.
For Work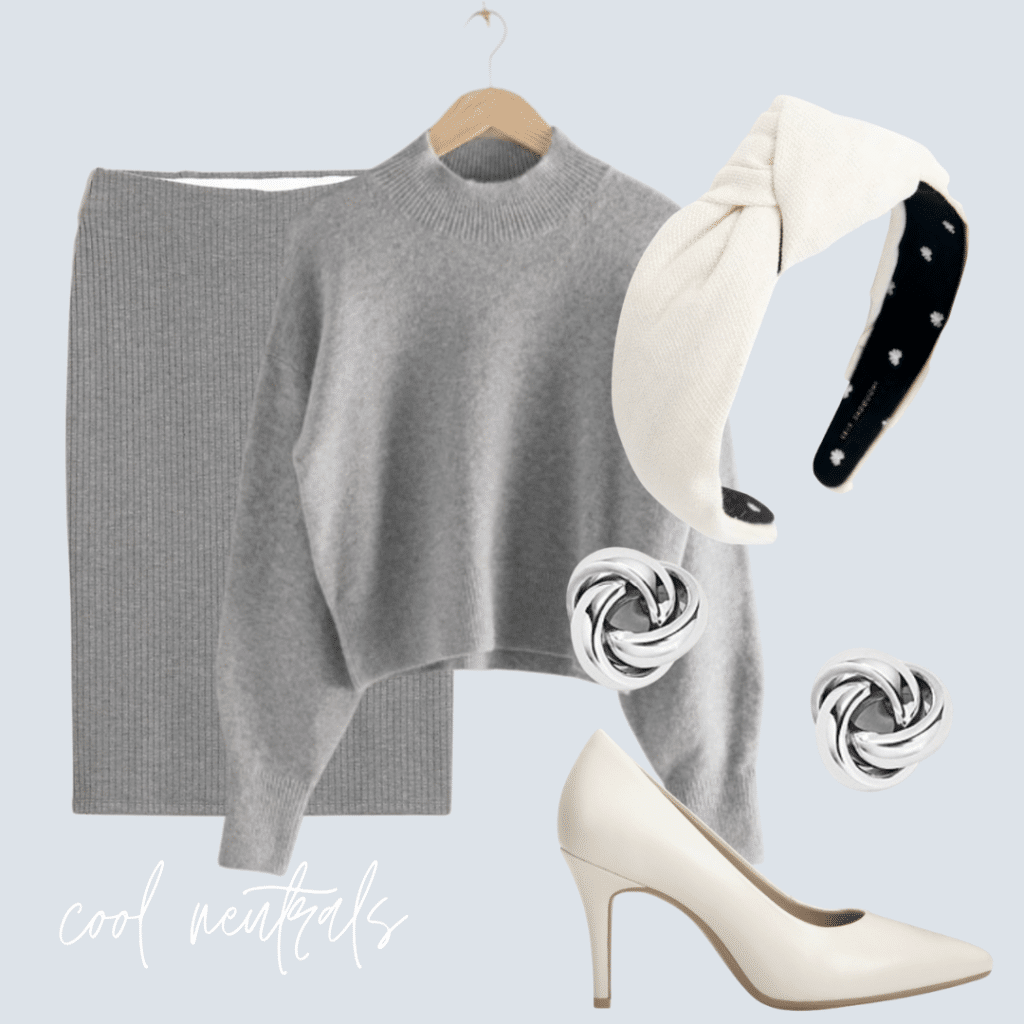 As you can see, my obsession with headbands continues! I found this headband when looking for cute fall headbands and can't get over how cute it is. The textured ivory look is really a perfect fall/wintery neutral. As you can see, I love playing with texture in an outfit. The ribbed material of this sweater skirt (under $25!!!) looks amazing, and pairing it with this mock neck, chunky-ish knit will serve up plenty of monochrome, neutral elegance while still being super cozy and warm. A pair of bone heels and the cutest (again, under $25!) silver studs add the perfect finishing touches.
For Play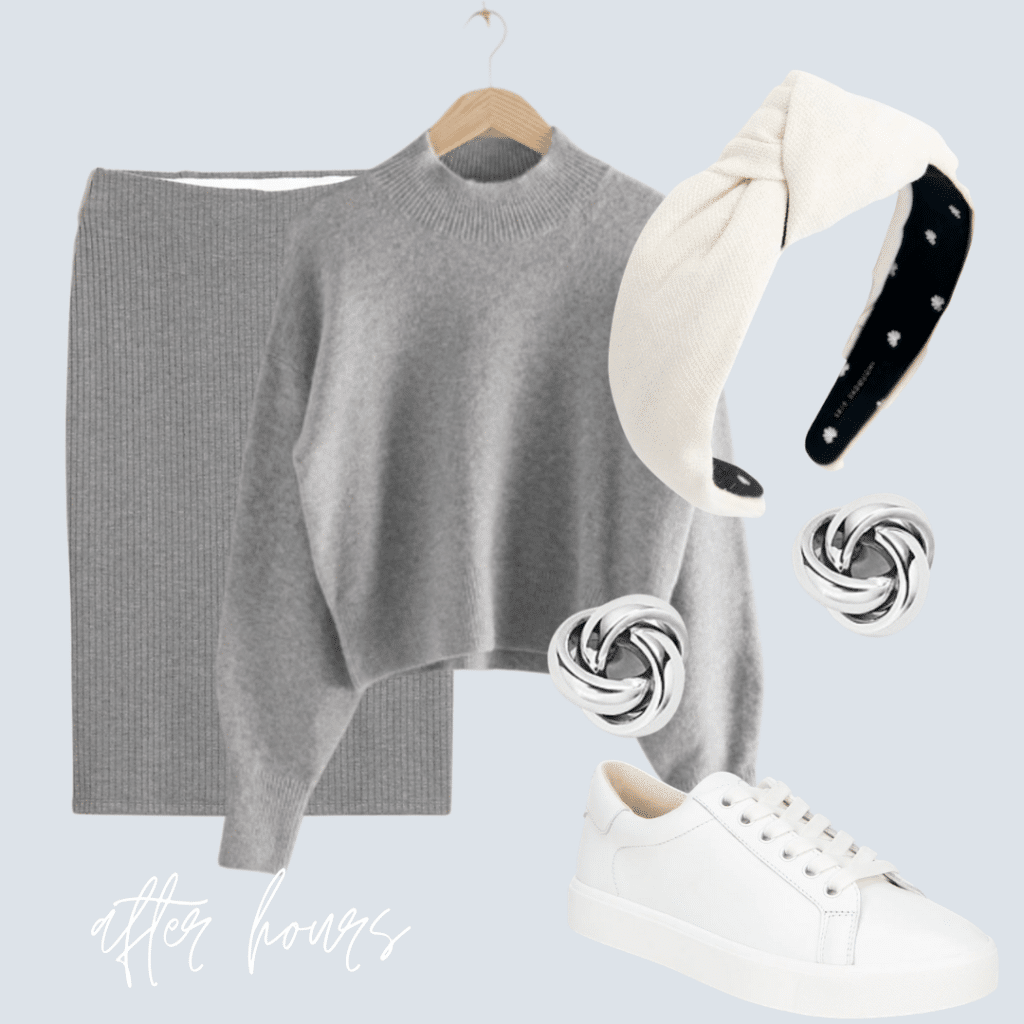 For after-hours fun, or surviving your commute while maintaining feeling in all of your remaining toes, I think this outfit looks equally as cute – and somehow even cozier! – with a pair of all-white sneakers.
This cool neutral, monochromatic outfit idea is very on-trend for 2020, while still remaining classic and elegant. You'll look trendy now and you'll still be able to wear these pieces for years to come!
Which version of this outfit is your favorite, work, or play?!
Are you caught up on all my recent posts? If not, start here!
DISCLOSURE: IF YOU BUY SOMETHING THROUGH MY LINKS, I MAY EARN AN AFFILIATE COMMISSION, AT NO COST TO YOU. I ONLY FEATURE THINGS I TRULY LOVE HERE. THANK YOU FOR YOUR SUPPORT!