Happy Saturday, friends! I took a bit of a hiatus from blogging after unexpectedly coming down with strep, but I am back in time for Small Business Saturday! This Saturday I wanted to share some of my favorite small businesses to support this holiday season. There are so many wonderful small businesses out there. I wish I could feature every single one of them, but I figured I'd start with some of my favorites.
Without further ado, let's get into the small businesses to support this holiday season!
Home & Entertaining for the Holidays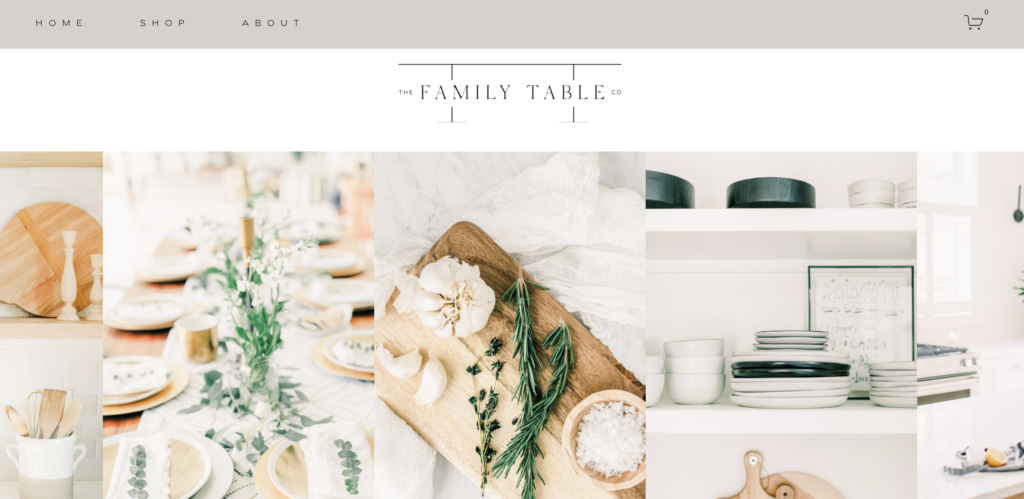 One of my favorite (new!) small businesses is the Family Table Co. This was actually started by friends of mine, so I have to admit I'm a little biased, but I think they are GENIUSES. They offer a small selection of curated pieces for your home.
The following excerpt perfectly sums up this company:
"Inspired by our own family's tradition of gathering at the dining table, we strive to bring families of all kinds together, accompanied by thoughtfully sourced, intentionally designed decor that will earn a spot in your home for years to come. Say goodbye to mass-produced big-box-store decor that gets tossed in the garage never to be used again – we take pride in curating unique investment pieces that you'll repurpose over and over again." – The Family Table Co.
Check them out if you want beautiful, timeless pieces you'll look forward to using every holiday season.
For the Hobbyist
Society's collapse this year has really brought out the hobbyist in me. It feels so fulfilling to create something with your hands while the world spirals out of control. Even if it's just to get you from refreshing your news app for the 100th time in an hour, I wholeheartedly recommend picking up a beautiful embroidery kit from Sunday Mornings Shop. Their kits come with everything you need to create beautiful artwork for your home.
Art & Culture

I've followed Preservation Press for the past few years, and I can't recommend them enough. They make beautiful original artwork and prints from natural materials. If I suddenly woke up with every piece they'd ever made in my living room, my only complaint would be that I don't have enough eyes to look at all of them at the same time. Check out this woman-owned small business if you need some beautiful art in your life.
For the Gilded Lily
I recently discovered Pavoi jewelry, and I'm such a huge fan! It's beautiful, high-quality jewelry at a great price point. What more could you want?!
If you've known me for any amount of time, you know I LIVE AND BREATHE for Mimosa Handcrafted. Their jewelry is so beautiful and it is all handmade in Louisiana. I got all my wedding jewelry from here, and it's where I got my bridesmaids' gifts, as well! You really can't go wrong with anything from Mimosa.
Walk Like a Woman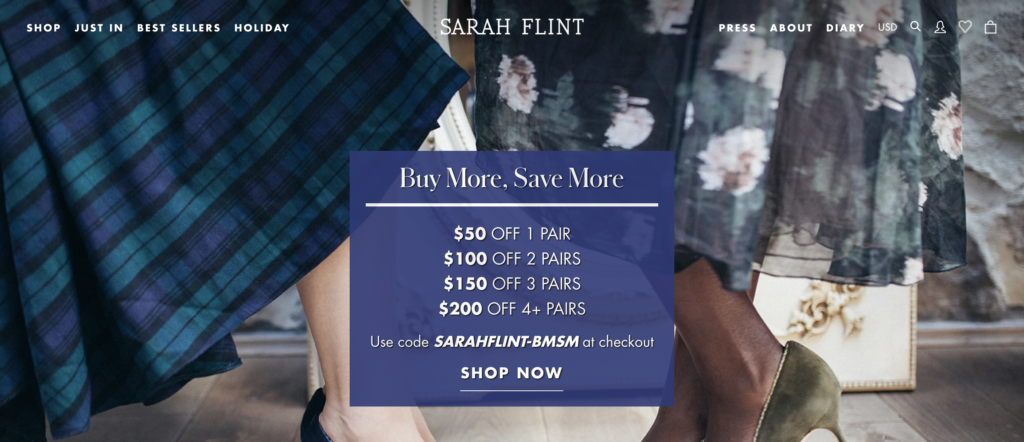 I love Sarah Flint shoes! They are so beautifully made and are designed to be comfortable for all-day wear. I recently became a Sarah Flint Brand Ambassador (yay!) so you can use my code SARAHFLINT-BAERIKAR for $50 off your first pair of shoes!
I hope you all enjoy a great weekend and, if you are able, remember to shop small!
Are you caught up on all my recent posts? If not, start here!
This post contains affiliate links. Thanks for your support!