Happy Friday, friends! Today I'm sharing my tech lover holiday gift guide.
I'm super excited to get started on gift guides! If there has ever been a year that I seriously needed Christmas cheer, it is 2020. I'm trying to embrace the Christmas spirit for an extended holiday season this year.
I thought I'd kick off this holiday season with a tech lover holiday gift guide. I love gifting tech items for the holidays. Whether it's a fun and inexpensive gift for a friend, a gadget one of my parents has been eyeing, or a super cool and novel item, tech gifts are always a nice gift to give or receive. Personally, I'm partial to fun gadgets that the receiver may have never heard of. It reminds me of when we would get fun new toys as kids!
This year's tech lover gift guide has a mixture of gifts from all of those categories. Check them out below!
Tech Lover Gift Guide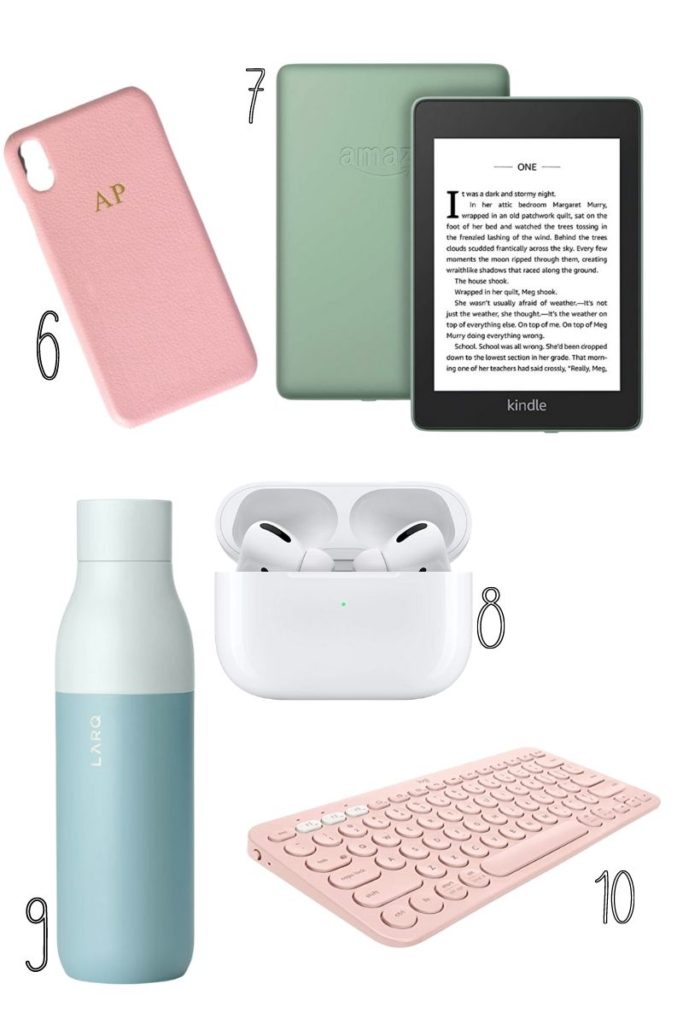 These are all some of my favorite tech items and things I've been eyeing for myself or others.
My favorite high price tag item is a toss-up between the headphones and the pet tracker. I use both every single day and can't live without them! If you're deciding between the Airpod pros and the regular Airpods, I highly recommend the pros. They really are just that much better. The pet tracker is a no brainer. My dog used to take herself on walks pretty frequently and I would get so stressed. This GPS tracker has given me so much peace of mind.
Honestly, I can't pick a favorite lower price tag item. Gift ideas 1, 3, 4, 5, 6, and 10 are all at such great price points and are such good, high-quality items. I have all of them and can't recommend them enough!
The item I'm eyeing the most for my own personal wishlist is this water bottle. It's a self-cleaning water bottle! Like, what?! I'm so intrigued. It has great reviews and I really want to test it out.
What's your favorite tech lover gift? I'd love to get some new ideas!

Are you caught up on all my recent posts? If not, start here!
This post contains affiliate links. Thanks for your support!