Happy Monday, friends! I hope you had a good weekend. Today I'm sharing more The Haunting of Bly Manor style inspiration.
If you missed my last Bly Manor style inspiration post, you can check it out here! This post is all about Dani Clayton's amazing 80s style. Did anyone else find themselves crushing on the cozy chic 80s outfits? Dani's clothes perfectly fit into comfy cozy 2020 style, and I am here for it.
Without further ado, let's get into the outfits!
Dani's Job Interview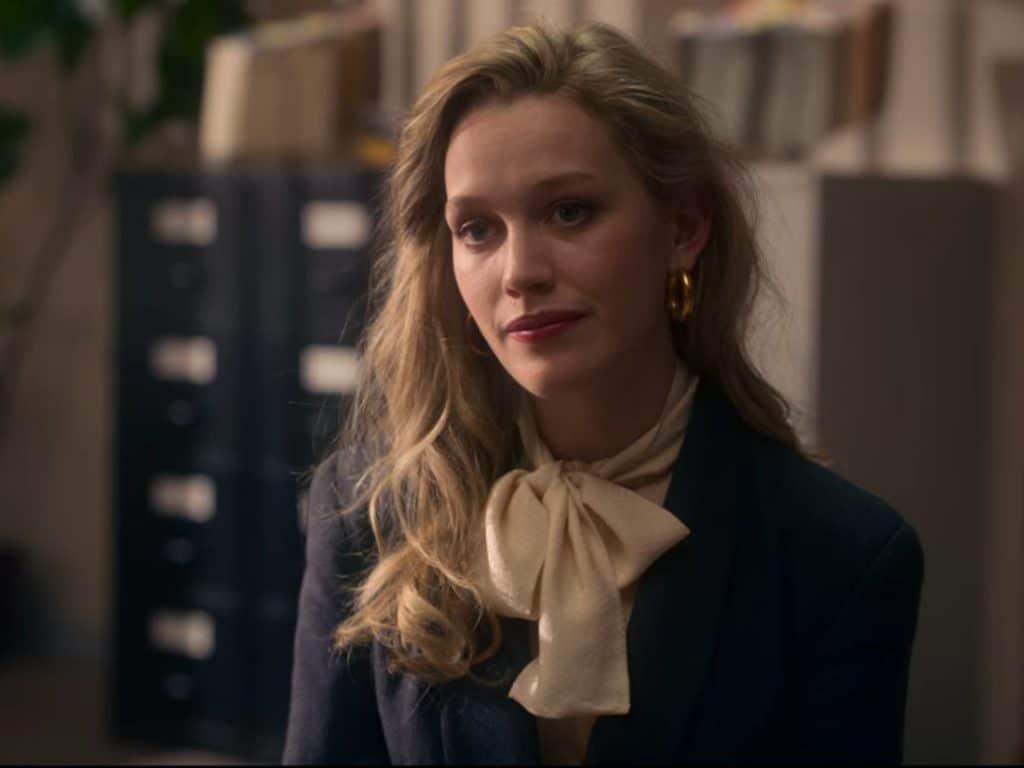 The outfit Dani wears to her interview is honestly one of my favorites from the series. It's so classic and elegant, yet still feels fun. I love how she pairs the pussy bow and pencil skirt with a boyfriend blazer and large gold hoops. If she walked into my office, I would probably ask her where every single piece of her outfit was from. So stunning!
Since these pieces are so classic, it's super easy to recreate this look. To make it a little less formal, I picked out some patterned boyfriend blazers instead of the solid color style she sports in this scene. I found the most gorgeous pussy bow tops, but my favorite is probably this sweater version. It looks so cozy and will fit in more if your office is less formal.

click a picture to shop the look!
Mom Jeans Style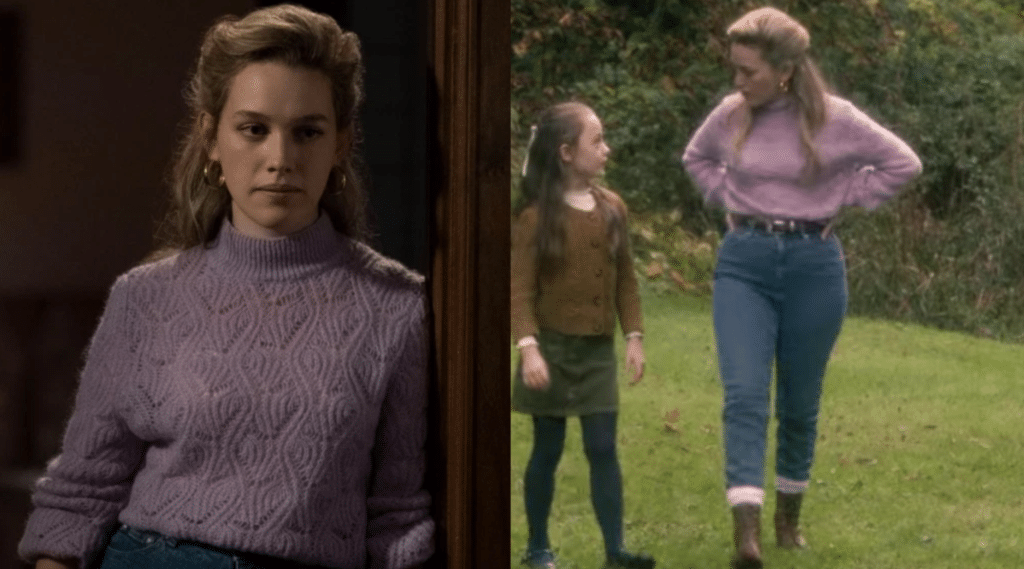 Dani's mom jeans style is iconic. I embraced the mom jean trend a couple of years ago and I don't even care if people don't think they're flattering. They are SO. COMFY. I also love how she tucks her chunky knits into her mom jeans. This adds some shape to her super cozy outfits without sacrificing any comfort. She's proof that comfy doesn't mean frumpy.

click a picture to shop the look!
Cardigan Queen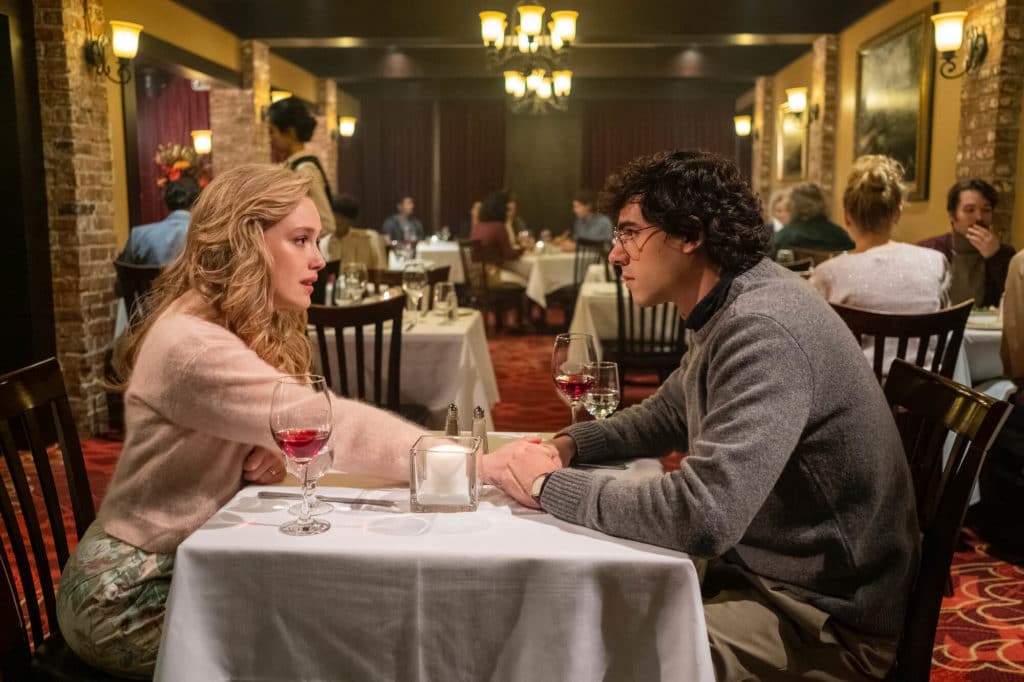 If there is one 2020 trend I have fully embraced, it is cardigans. I love the look of both buttoned-up cardigans and chunkier, fluffy cardigans over any outfit. Again, Dani proves she is the cozy queen!
I found this *perfectly splendid* button-up chunky cardigan, and I might have to get it. The pink + the gold bee buttons are just too cute.

click a picture to shop the look!
Corduroy Chic
Another one of my favorite outfits is this corduroy skirt and turtleneck combo. I love how the turtleneck is tucked into her skirt. Again, this adds more shape and makes the outfit look super elegant without being too fussy. Dani could walk straight out of Bly Manor and into the streets of Philadelphia and I wouldn't bat an eye at this outfit – except maybe to ask where she got her skirt from.

click a picture to shop the look!
Dani's Accessories
It would be a disservice to our gold hoop scrunchie queen if I didn't dedicate a section specifically to her accessories! Dani's earrings and scrunchies are what VSCO girls and 2020 style trends are made of.
I love how her earrings always make Dani feel a little fancy. They always elevate her comfy-chic aesthetic and make her outfits look intentional and well put together. Her scrunchies have the opposite effect and make her seem down to earth and fun, like your favorite childhood babysitter. This combination is perfect for an au pair at a fancy manor house!

click a picture to shop the look!
What's your favorite The Haunting of Bly Manor style inspiration? Any looks I missed?
I'm thinking of doing a deep dive into Hannah Grose's style next. She is my fall workwear inspiration for sure! What's your favorite Hannah Grose look?
Are you caught up on all my recent posts? If not, start here!